Income-generating properties
Ideas are free and listed below. Ask me about how we might convert these opportunities into income. Retain me for $1500 which is credited when you buy a property through me.
Contact me for details about any of the interesting opportunities below.
425-830-0867 - Kris (text preferred)
RENTON SPOTLIGHT
Renton is a good investment city for several reasons. It is positioned well for both Seattle and the Eastside. The Governer, Chamber of Commerce, and overall teams and temperature of Renton are business-friendly. Public transportation is advancing nicely in the area and many areas are seeing investments in infrastructure and rehab. Many properties are still privately owned and managed giving it a home-town feel where you know the whole village. Puget Sound is working closely with the city around its upgrades.
Starter Business for Live/Work Owner
Why I like it: Affordable studio in high walking traffic area. Easy street parking.
This commercial unit is being used as a duplex now, grandfathered by the city of Renton. Two units. One could be used for living, the other work. The 2 br/1bth unit is laid out like a small studio. 2,137SF.
Restaurant/Night Club
Why I like it: FORECLOSURE means the bank doesn't want it and will be seeking someone who does. Beautiful finishes. Large, 8460 sq ft commercial space used as restaurant and lounge with 130 parking stalls. Good commerce.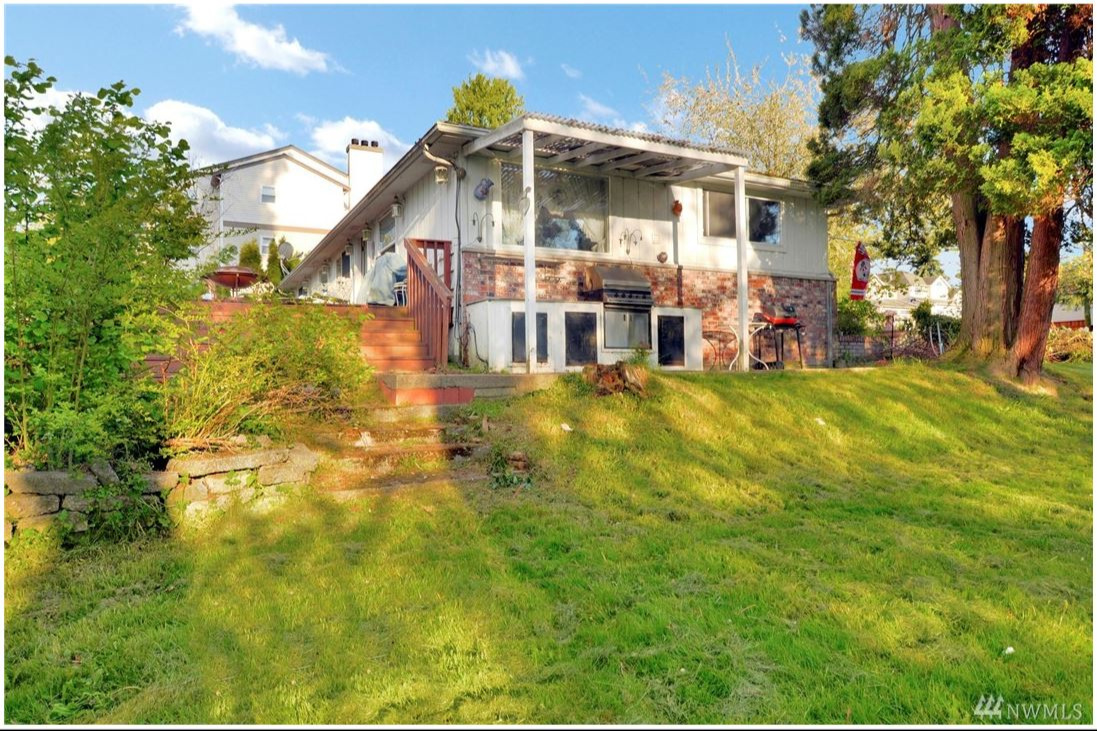 11204 SE Petrovitsky Rd, Renton 98055
ASKING: $880K
Use your Imagination!
Why I like it: This commercial property could fit many uses. The sub-dividable property including detached artist studio, food truck storage/parking with electricity already wired. Many possibilities. Minutes from commerce, bus lines, Hwy 167, I-405 And I-5!
Motivated Seller!
SEDRO WOOLLEY SPOTLIGHT
Sedro Wooley is perhaps one of the most business-friendly cities around Seattle. With Janiki Industries as an anchor industry and the Mayor's vision for the town and city management teams, I would invest in several areas of this city. Sedro Woolley has many areas considered "Opportunity Zones" which mean tax incentives to investors.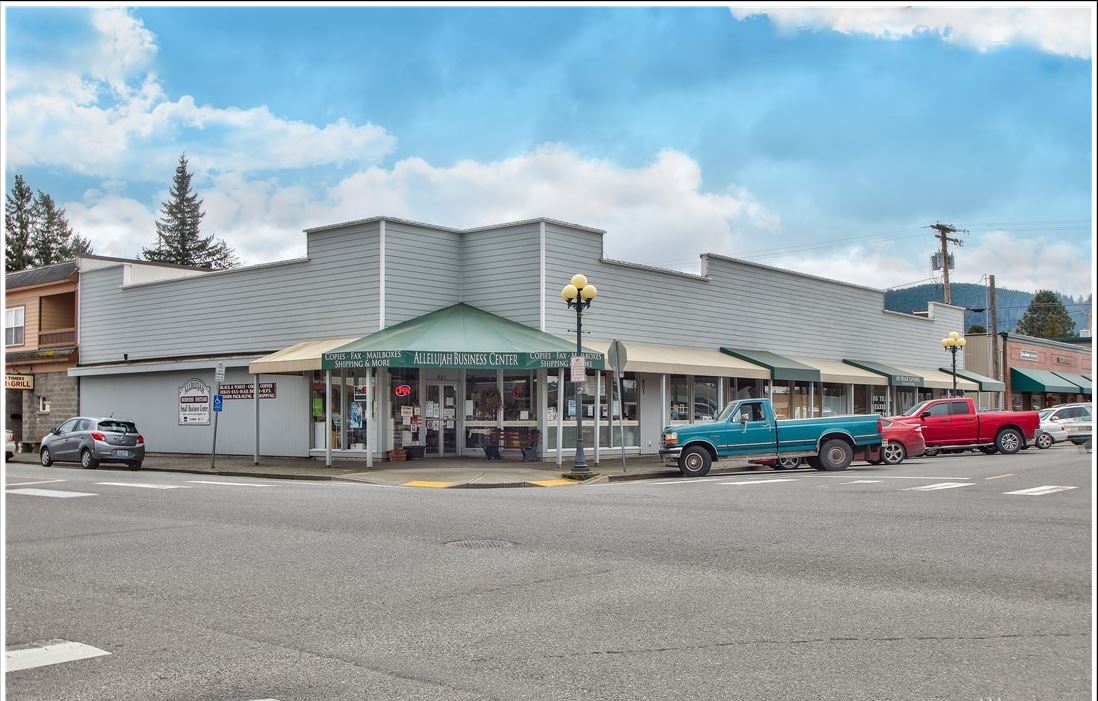 Lease As-is or Expand as a Business Center
901 -905 Metcalf St, Sedro Woolley, WA
ASKING: $660K
Why I like it: Corner location of Metcalf & State Street already established a s a Business Center. New upgrades to the building. Easy parking and visibility, currently all rented out, but you could convert the whole area to your own business center.
BONUS: This property qualifies as an "Opportunity Zone".
Conference Center, Shared Workspace
806 Metcalf, Sedro Woolley, WA
ASKING: $525K
Why I like it: Well, it's big and it's brick. Over 6,800SF of space in the center of DT Sedro Woolley. Cool 750SF loft/ meeting space with kitchen and ample storage in the basement. 4,006SF with 886SF Entry (retail) Basement is 2,150SF.
BONUS: This property qualifies as an "opportunity Zone"
Lease As-is or Conference Center/Shared Workspace
817 Metcalf St, Sedro Woolley, WA
ASKING: $480K
Why I like it: 8 Offices above with a common reception area and meeting room. Completely remodeled with new wiring, plumbing and heating.
$4103 Monthly Income With Only One Office Vacant. Potential For $4503 Monthly Income.
BONUS: This property also qualifies as an "opportunity Zone"
Other favorable locations:
Conference & Event Center
216 S Tower Ave, Centralia, WA 98531
ASKING $250K
Why I like it: Right on I-5 for good transportation access, this 1920 brick building is large enough for several uses at 5,663SF of remodeled areas. Good street traffic and flexible use from commercial kitchen to stage, with two meeting areas (formerly bars). Modular enough to turn into any number of shared spaces.
Alley shipping/receiving access and 12 Ft door for easy deliveries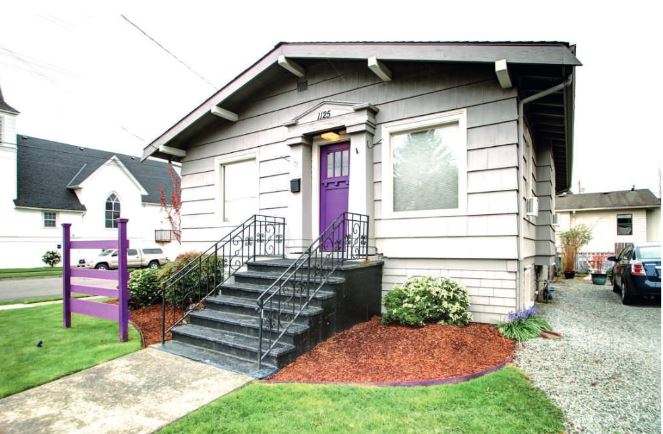 1125 S 2nd St Mount Vernon, WA 98273
ASKING: $250K
Why I like it: Central to DT Mt Vernon in the Economic Opportunity Zone (tax incentives). Zoned C-1: Live-Work Space. High-speed fiber optic internet, new boiler/hot water heater system. Proven rental revenue producer, reception area, 3 private offices, 2 open concept cubicles, kitchenette, conference room. Upgraded landscaping w/ lots of curb appeal, high profile corner lot w/ private parking for 4, light & bright.
Rustic Guest House / Vacation Rental $$$
829 Leudinghaus Rs, Pe Ell, WA
ASKING $550K

Why I like it: An entire campus for you and your rental. This is already a very popular rental studio and additional, barn and outbuildings, private garden and so much more! Add more rental space in the outbuildings for more bookings.
Potential for more booking and conversion to wedding venue for maximum revenue.
103 N 5th St Mount Vernon, WA 98273
ASKING: $725K
Why I like it: 20,000+ SF brick church, overlooking Skagit Valley. Lease out your large commercial kitchen. Sports court/gym, stage, multiple rooms can convert into any option. Cooking shared space or school?
The second floor can be any use including a second kitchen. The 3rd floor houses the sanctuary, which has a pipe organ, and platform. Beautiful stained glass windows add to the charm.
272nd St & Wax Road In Downtown Covington
ASKING: $3.1M
Why I like it: 2.72 acrews. Parcels are zoned MHO (multi Housing-office). Close to a regional medical center. Great location for Hotel, Medical Offices, apartments, commuter office, etc.
Currently a church meaning ample open space with private rooms. Good central location with highway access and parking.
2315 6th Ave Tacoma , WA 98403
ASKING JUST $2M
Why I like it: EVERYTHING! Iconic Costume Shop. Art deco, 2-story brick landmark. Over 10,000SF of this legendary building. 15' ceilings on the main floor & valuated 18' ceilings on the 2nd flr highlighting the magical Avalon Ballroom/ Corner lot 13,162. Parking lot for 25+ cars. low interest loans & property/income tax incentives available 4 historic properties in Tacoma.